What We Do: Corporate and Business Strategy
Our Strategy Consulting practice helps you shape and implement your most challenging strategic change with exploration of new opportunities and development of a winning strategy to achieve lasting economic value.
We offer a wide range of proprietary tools and services that support every element of strategy development for F2000 Enterprise companies and PE ventures backed organizations in six strategy pillars: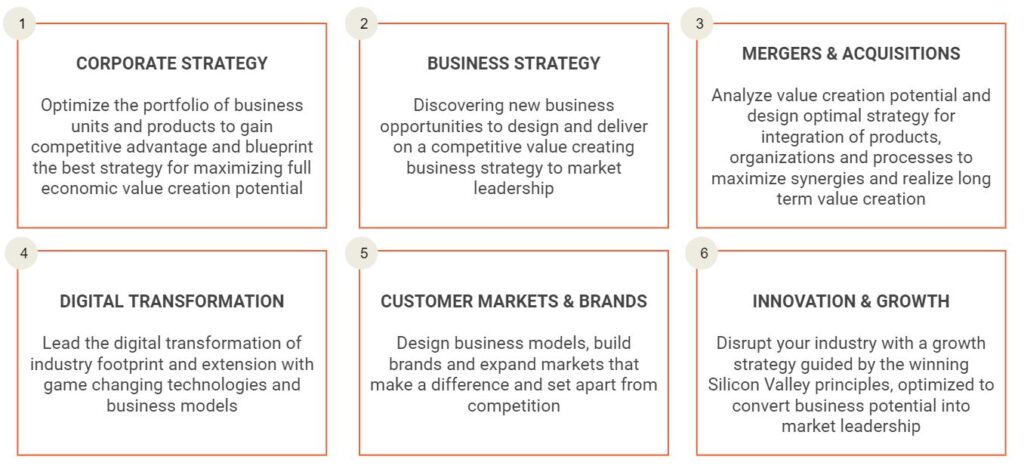 Now is the time to adapt with strategic change…
Turn uncertainty into opportunity! Envision the future and reimagine your business with a winning strategy.
We would love to hear your story and start a conversation about how to bring your business to the next level. The first 30 minutes consultation is on us. Contact Lars Nordenlund.
You'll get value from the discussion even if you decide not to do business with us. And we know we will too.