Why is Organizational Development Important?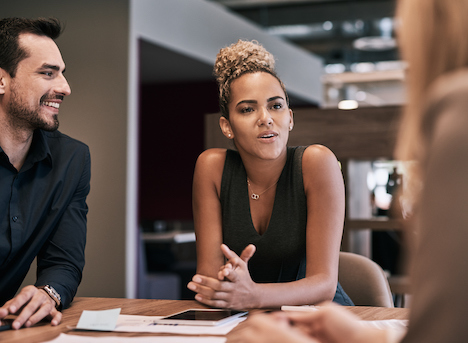 These are chaotic times for corporate strategies to be developed and to create cultures that produce high performance teams.
Business decision makers face complex organizational questions about offerings and processes, where a single misstep could lead to a Goliath being taken down by a startup in a matter of a few years, sometimes in months. Social media can both strengthen a corporate culture or create a toxic environment for work. Organizational Development is a science and service that helps corporations survive and thrive in these times.
Pysnet Group's Organizational Development enables a corporation to model and build an organizational structure that systematically improves its processes, culture, and offerings. By assisting with the corporate strategy for all the activities that the organization executes, our Organizational Development helps improve efficiency and creates high performing teams. This tends to produce better outputs with the same or reduced levels of inputs. Psynet Group is a leading Organizational Development consultancy with a specialty in aligning corporate structure and corporate culture so that people reach their full potential.
Contact Us to Get Started!
How Psynet Group Creates an Organizational Development Model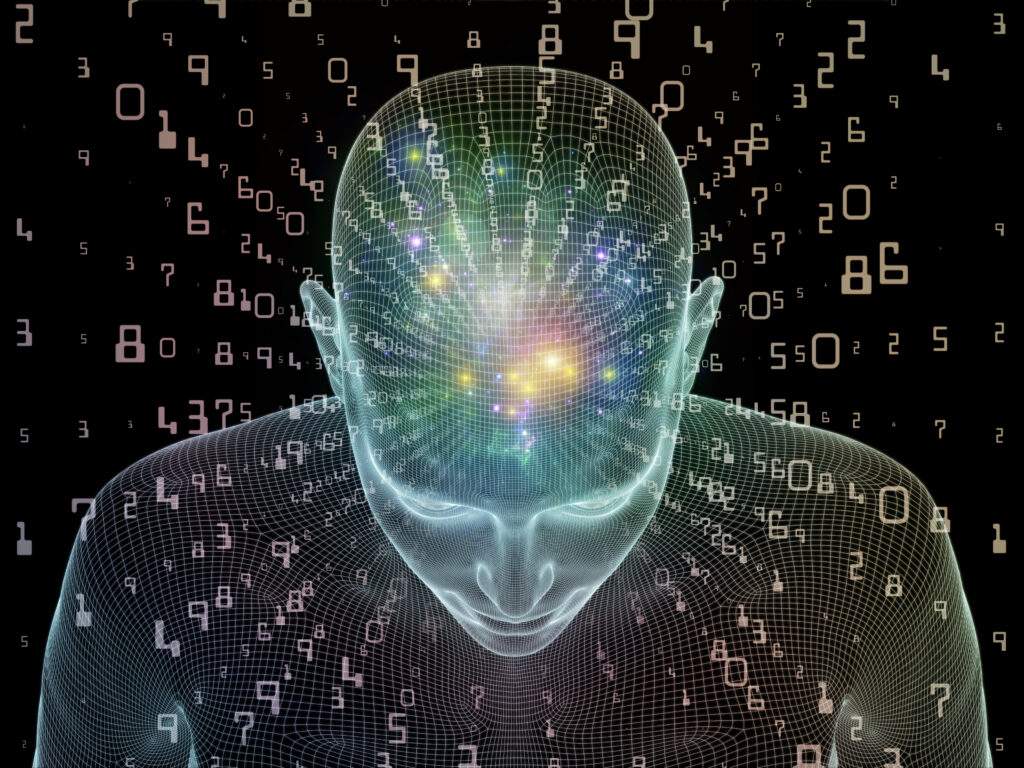 We apply the science of sociological change to help drive organizational change.
By restructuring organizations for optimal organizational performance, we assess and move people to their most effective roles. We also utilize group and social psychology techniques to facilitate experiences that build more cohesive teams while managing, and sometimes embracing, creative conflict.
Through the development of role mandates, we clarify positions and create a structure of management and accountability. We align corporate structure, organizational culture, human resources and the practical aspects of work to respond to the needs of business and facilitate its path to success. We assist in due diligence and consult on private equity investment for mergers and acquisitions — and work with companies to explore new opportunities through our corporate strategy services.
We see the world as a place where organizations can reach a potential that includes both material prosperity and greater good. We help structure organizations to have purpose and profit.

Dave Popple, PhD, Founder & President
Contact Us to Get Started!
An Example of an Organizational Development Model that Mattered…And Why Your Organization Probably has it Wrong.
Organizational Success
On August 13, 1704, the British, led by John Churchill, Duke of Marlborough, and his ally Prince Eugène of Austria trounced French Marshal Tallard and Maximilian Emanuel, Elector of Bavaria, on the Danube east of Ulm. The British had just under 51,000 to the French's 54,000, but they inflicted losses of 34,000, compared to just 14,000 inflicted by the French. .
The British won because Churchill and Eugène maintained a disciplined structure that kept the troops together on the march, which included three deep lines, with each line firing in unison and then reloading while the other lines fired. When Churchill saw an opportunity, he commanded them to stop firing and charge. The soldiers immediately pushed forward with their bayonets while the cavalry controlled the ends
Same Organizational Structure Fails Due to Change
Less than 100 years later, the same structure was partially to blame for the loss to the American colonists. The Americans employed guerrilla warfare, which alone did not win the Revolution, it did extend the war and slow British advances, thereby increasing the cost Britain had to sink into the conflict. Making the conflict too expensive, the Americans succeeded in getting their adversary to give up.
Organizational Development Models matter, and structures and cultures that fail to adapt, lose.

Dave Popple, PhD, Founder & President
Contact Us to Get Started!
Benefits of Psynet Group's Organizational Development Process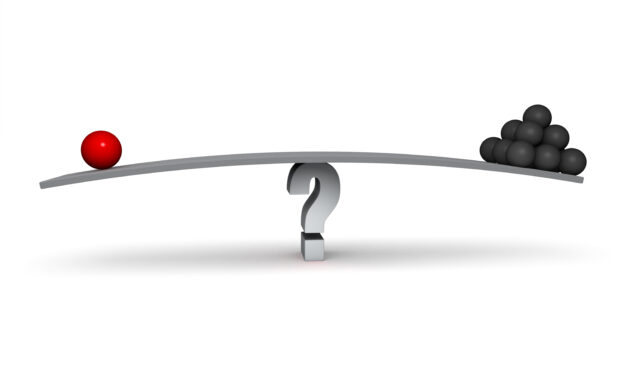 Agility: Allows an Organization to Adapt to a Changing Economic Climate and other Obstacles quickly.
Over the past three years, the number one reason companies have contacted us is the belief that their organizations are too slow. The number one reason they are too slow is that executives bottleneck decisions.
An agile business embraces its core agile philosophy and values, from its people and culture to its structure and technology. An agile business can respond quickly and effectively to opportunities and threats found in its internal and external environments (be they commercial, legal, technological, social, moral or political).
In agile business culture, a naturally more adaptive, flexible, and innovative team can handle uncertainty more effectively. An agile structure operates best when populated by agile people educated by Pysnet Group's Organizational Development process.
Efficiency: A Great Organizational Development Structure Makes Sure Organizations Have Enough Players…and No More
Talent and talent management is expensive. Paycor indicates that labor is as much as 70% of an organization's costs. However, having too many employees has severe consequences for the culture as well. When an organization is overstaffed, there is not enough work to go around for everyone. Employees wait around for something to do. The laziest performers appreciate this free time, but the best employees become bored and disengaged. Neither group is committed to the company, and morale drops. The result is attrition among the employees that should stay, which creates more work for the remaining employees, who feel overworked.
Having too few employees impairs the organization's path to achieving its purpose with different but equally severe impacts on organizational culture. Research identifies the following results:
High employee turnover
Poor work quality
Lack of growth and missed opportunities
Psynet Group's Organizational Development process helps provide a structure to balance the employee headcount to achieve optimal efficiency.
Contact Us to Get Started!
Engagement: Employees Are Neurologically Wired To Want To Be Part of a Team That Matters
Drs. John Kerr and Murray Bowen postulated that "the operation of the emotional system reflects the interplay between two counterbalancing life forces– individuality and togetherness." More recently, Daniel Pink described these forces as autonomy and purpose. The latter is anchored in belonging to something bigger than oneself. All three would agree that organizational dysfunction results from employees' reactions to an imbalance of these two forces in the organization.
For the sake of clarity, if employees don't feel like they are part of a team pulling towards a mutually fulfilling purpose, they are more likely to engage in behaviors that are toxic to the organization
Purpose: Psynet Group's Organization Development Focuses on Achieving its Purpose and Satisfying its Stakeholders
Just as a larger purpose drives individuals, it drives organizations. Some organizations focus solely on profits; others forego profit to achieve something for the greater good. A sustainable organization has a dual purpose of profitability and something that positively impacts others or the world. At Psynet Group, our purpose is to accelerate the achievement of our client's purposes. AMERRA Capital, a private equity firm and Psynet Group client, is "Transforming the global food and agribusiness supply chain one engagement at a time."
With effective organizational structures, the tasks and activities of organization members align with the achievement of its purpose. Without an effective organizational structure, individuals focus on their personal goals.
Contact Us to Get Started!
Elements of Psynet Group's Organizational Development Approach
Good Decisions Integrate Proximity and Perspective
When we teach this concept to our clients, we play an old sesame street video of Grover explaining the difference between near and far. What feels like an ice breaker makes two essential points. First, there is a difference between being near a situation and far away; second, as illustrated by Grover panting, it is exhausting to try and be in both places after running back and forth.
Instead of expecting decision-makers to run back and forth between tactical and strategic decisions, we instill an advice culture. The advice culture begins with staffing and improving employee development to have three core characteristics:
They have the intellectual capabilities and the cognitive skills to make decisions at their level.
Their values are often aligned with the organization and never contradictory.
They prioritize the welfare of the organization over their ego.
Even when employees have these three characteristics, they lack the perspective to make the best possible decisions. Perspective is only available from members responsible for the company's strategic direction and those potentially impacted by a decision or action.
The advice culture mandates that the decision-maker receive insights from other members on who the decision would impact. However, this mandate should not be confused with consensus. The decision-maker is solely responsible for the decision even when it goes against the advice provided by their boss. This concept assumes that the boss lacks undistorted information because they are far from the decision-maker.
Employees are Rewarded Based On Contribution and Not On Position.
Landon Donovan was poised to lead the American football team in the 2014 World Cup until head coach Jurgen Klinsmann cut him before the tournament. Donovan was bitter, claiming he deserved to be with his friends in Brazil. At the time, he was the all-time U.S. leader in goals (57), assists (57), World Cup appearances (12), and World Cup goals (5). However, Klinsmann believed that other players outperformed Donovan in camp and decided based on his contribution and not on his position.
The vast majority of people, as measured by Twitter, were enraged at the decision. Perhaps those in your organization whose performance has lapsed will be outraged when those who contribute receive greater rewards than they do. 
Philosophically, this is called a Natural Meritocracy. When companies base rewards on the value created by individuals and teams, they are practicing the purest form of capitalism and receiving the associated benefits:
Behavioral psychology refers to this as Operant Conditioning Through operant conditioning, members will repeat reinforced (rewarded) behavior and limit behavior that is not.
Peer accountability is when the team's compensation and rewards are dependent on each other.
In both situations, the organization increases the motivation to perform tasks that help a company achieve its purpose.
Contact Us to Get Started!
Our Organization Development Approach is Built With Optimization in Mind and Not Goal Achievement
The world of work has changed. In the past, organizations set goals and generated strategic plans to hit those targets. The 10,000-hour rule was in full effect as leaders with thousands of hours of experience had seen almost every situation and knew what levers to pull to help their companies achieve those goals. However, the 10,000-hour rule only applies when the rules don't change. When the game changes regularly, I would argue that 10K hours playing under the old rules would be a disadvantage.
The solution is to build an organizational development approach that achieves the best possible results within the context of the economic climate. Recently, as one of our clients waited for shipments from Vietnam, they fell two months behind their calendar and were unlikely to meet their goals of getting their product in stores and online. An event that was outside of their control made hitting their KPIs irrelevant because the rules changed. What does matter is:
Did they manage their resellers appropriately?
Did they make arrangements to get products to market before their competition?
Did they effectively model the cost of airlifting some product with the benefit of being first to market?
Because they focused on optimization, they answered yes to all three questions because that is what matters.
Work Is Divided Between Maintenance Activities and
Time-bound Projects.
A majority of American workers (60% of the US workforce) will be independent by 2027. Projections indicate that freelancers and independent workers will outnumber the traditional workforce with the current growth rate and gig economy trends. The primary driver of this trend is the rise of project-based work among all workers, contractors, and full-time employees.
The trend towards project-based work has limited the usefulness of setting KPIs to measure employee success. If everyone in a company meets their KPIs, that company will maintain its current functioning. Yet, many companies have diligent employees who achieve their KPIs, but the company loses ground. Michael Gorbachov explained this regression by saying, "If you are not moving forward, you are moving backward," a quote repeated in a Friends episode. It is the project-based work that moves a company forward. 
Therefore, leaders committed to moving forward know that their employees need to meet KPIs and complete time bound projects called CUARTs. Organizations that work with Psynet Group build CUARTs into their structure and document them in their Role Navigator. This documentation aligns CUARTs with organizational strategies, making them easy to manage and factor into performance reviews.
These CUARTs operationalize a new means of accountability. The owner of the CUART identifies others who can help with completion and someone to hold them accountable. The latter is occasionally their supervisor but could also be a peer stakeholder whose role is affected by its successful completion.
Contact Us to Get Started!
Decision-making Rights And Responsibilities Are Clear But Fluid.
First introduced in the 1950s, RACI was initially called the "Decision Rights Matrix" and was known as "Responsibility Charting." There are other RACI variations, like RASCI, ARCI, and DACI. Early in my career, I witnessed organizations like American Express use the tool to build clarity in their projects. Today it is a tool in every project managers' repertoire.
Why is this important? Josh Bersin of Deloitte compared companies where decision-making rights are clear versus ones where they are not. When decision-making rights are clear, they are said to have high organizational maturity. He found that companies with high organization design maturity are three times more likely to disrupt markets, almost two times more likely to achieve high levels of customer satisfaction, and 30 percent more likely to meet their financial targets
To achieve high organizational maturity, companies must overcome the trend identified by a recent survey suggesting that 60% of employees have difficulty getting their colleagues to share information. Decision-making rights must include insights from those with another perspective and stakeholders impacted by the decision. To do so, organizations must codify the responsibility to share information within their structures. Psynet Group built the Role Navigator to codify and automate information sharing.
Peer accountability is Often More Potent Than a Boss's
I was in a Social Psychology course in 1997, and the topic was cultural differences. My professor, Dr. Sally Stabb, reviewed a study that highlighted the difference between American and Japanese Workgroups. Although I have long since forgotten the specific reference, Terry Besser from Iowa State did a great job summarizing the differences between Japan and the United States in the 1980s and 90s in an article he wrote in 1993. 
Dr. Stabb explained that when American workers are in a group, their performance declines, but it improves when Japanese workers are in a group. The hypothesis was that Japanese workers did not want to lose face in front of their peers; American Workers assumed that someone else in the group would pick up the slack. But that was almost two decades ago.
Now it is the 2020s and peer accountability is an effective motivator in the United States just as it has been in Japan for decades. In his Harvard Business Review article, "The Best Teams Hold Themselves Accountable," Joseph Grenny explains that teams fall into the following performance categories:
In the weakest teams, there is no accountability.
In mediocre teams, bosses are the source of accountability.
In high-performance teams, peers manage the vast majority of performance problems with each other.
Accountability is no longer solely the responsibility of executives.
Contact Us to Get Started!
In the Application of Operational Development How Do You Build An Organizational Development Process That Performs?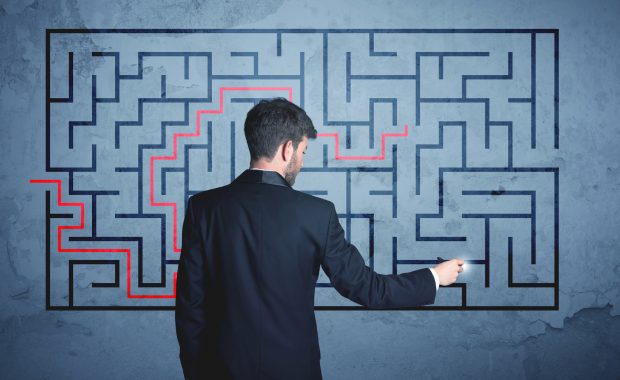 Discovery
Society, including many business leaders, believe that intuition is the most effective decision-making business strategy, and those who heavily rely on it are wiser than the rest. According to some studies, more than half of Americans rely on intuition to make decisions, even when confronted with disputing evidence.
Though intuition can be helpful, it is a mistake to use it as the only tool to build and staff a high-performance organization. According to a PwC survey of more than 1,000 senior executives, highly data-driven organizations are three times more likely to report significant decision-making improvements than those who rely less on data. In our experience, this fact is even more relevant in building an organization development structure.
The reason data is so much more important is because there are fewer areas in our lives that are more subjective than understanding people. Our interactions with others are very "noisy" types of exchanges that distort our opinions. It's no wonder that there is evidence that unstructured interviews make employers worse at hiring the best candidates because they inject so much noise and "useless but seemingly essential data" into the process. This distortion is exponentially compounded when dealing with organizational development structures.
At Psynet Group, we use three tools to gather objective data needed to inform organizational development structure decisions.
Psybil is our online assessment platform that informs organizational development structure decisions in addition to providing an employee development process that assists in hiring, promoting, and developing employees, as well as increasing employee satisfaction. The information illuminates team dynamics and allows leaders to assemble diverse teams for assignments requiring complex problem solving or innovation and homogeneous teams for tasks requiring rapid completion. In some cases, it is a data point in determining whether someone will be effective in the new structure.
The second tool is the Role Navigator, which captures the essential aspects of every position, including:
Purpose of the Role.
Major Tasks prioritized from most to least important.
Specific tasks.
Skills and Knowledge.
Characteristics of successful people in the role.
Common challenges to success.
Decision-making rights and responsibilities.
Advisors and stakeholders.
Cuarts (timebound projects and tasks).
Support and accountability.
The role navigator then applies a social network analysis-inspired algorithm to show which members hold the most influence over decisions made by others and draws a connection map.
The connections indicator, our third tool, adds additional insights into the organization by
further revealing the organization's influencers.
uncovering siloes and cliques.
predicting employee engagement with other employees.
measuring the impact of decision-making and communication bottlenecks.
Span of Control
The final step in discovery is to understand each managers' span of control. This factor is the number of direct reports they have, regardless of employment status (FTE, contractors, part-time, etc.). The general rule is that there should be seven. However, several factors influence this number. When integrating these factors, we can calculate the most effective number of levels.
Note that the span of control calculations is only a starting place. When leaders are effective and peer accountability is in place, the span of control increases without losing organizational effectiveness. As the span of control widens, the organization flattens and becomes more agile.
Contact Us to Get Started!
Act
Once the initial structure is determined, it must be installed. Working closely with an organizational development expert is imperative to properly installing the new structure and accompanying organizational change. The technical details of doing this well are beyond the scope of this article, but one area requires special consideration, Culture Change.
Culture Change
Without implementing an intentional culture change management process, the organization's members will actively or passively sabotage all attempts to shift the structure, remove bottlenecks, implement the advice culture, create a natural meritocracy, etc.
However, an organization development process may leverage the influencers identified by the Connections Indicator. Malcolm Gladwell's classic book "The Tipping Point." clearly outlines the influencers' power. He explains "The Law of the Few" as "The success of any kind of social epidemic is heavily dependent on the involvement of people with a particular and rare set of social gifts." We have experienced the same in working with culture change.
Gladwell describes and the Connections Indicator identifies three types of people needed to create culture change that sticks:
Connectors are the people in an organization who know large numbers of people. They usually know people from many different divisions in the organization.
Expert Influencers, otherwise known as Mavens. They are people who connect members to new information and solve complex problems. In organizations, they accumulate knowledge, especially about their role, and effectively share it with others. Mavens are information brokers, sharing and trading what they know.
Referent Influencers referred to as Salespeople in Tipping Point. These people are charismatic. They tend to have a propensity to make others want to agree with them.
By identifying and then including Connectors and Expert and Referent Influencers in the process, the culture change will spread virally with little direction from the executives. This is an important step in achieving organizational change.
Contact Us to Get Started!
Organizational Processes Influence Worker Behavior and Maintain Progress
Maintaining progress requires the leaders to focus on two areas. Managing the CUARTs of their direct reports and inoculating the organization against toxic influences.
Managing CUARTs requires the executives to generate a strategy and build their CUARTs aligned with that strategy. Next, they work with their direct reports to create CUARTs aligned and supportive of the executive CUARTS. This process cascades down through the organization. Most members can manage 3-4 CUARTs per quarter or 16 per year.
Inoculating against toxicity is more complicated and start with recognizing the symptoms:
Members are reactive and sensitive, overreacting to the actions and behaviors of each other and lacking playfulness.
Dissent is discouraged and members pressure each other to adapt to the group. Members value harmony more than progress.
Leaders are Indecisive.
Leaders accommodate the disruptions and complaints of the immature.
Members select short term fixes instead of long term solutions.
There is no clear purpose that orients the behaviors of its members resulting in a vacuum.
Leaders lack the courage or the energy to stand up to toxic members.
Members talk more about their rights than their responsibilities.
Members blame others or bad luck and fail to take responsibility.
They perceive leaders in extremes by idolizing them until they do not meet expectations. Then they crucify them.
Most of their formulations tend to be black and white or rigid.
Transparency is toxic to their nature, so information is siloed.
Members do not change following their experiences and are unresponsive to empathy.
Creating a high-performance structure requires members who were comfortable with mediocrity to become uncomfortable. Their discomfort will trigger toxic behaviors that create the conditions listed above. Well-differentiated leaders, who have gone through Psynet Group's leadership development programs, will manage unhealthy behavior effectively, creating continuous processes that influence worker behavior, whereas immature leaders will return the organization to its previous state.
Conclusion – Competitive Advantage from Psynet Group's Organization Development Model
Building an effective organization is a crucial competitive advantage in an economic climate that is constantly changing. Although experts have written much about high-performance organizations, designing and implementing them requires a partner that understands the business and works alongside the team to configure the perfect structure.
High-performance structures are akin to high-performance cars. They take a lot of knowledge to build and a lot of skill to drive. Without maintenance, they will fall into disrepair quickly.